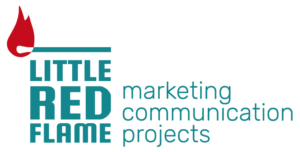 "DIGITAL MEDIA- EN SOCIAL MEDIA MARKETING MADE EASY."
Little Red Flame is het "digital native" marketing bureau van Leiden. We helpen bedrijven om het meeste rendement te behalen uit hun digital media- en social media marketing.
Digital- en social media marketing vergt een aanpak op maat, immers elk bedrijf is anders. Onze Online Marketing Experts hebben jarenlange ervaring in veel verschillende branches. Of ze met tientallen stakeholders te maken hebben, of maar een, Little Red Flame Marketeers begrijpen hoe online kanalen voor u kunnen werken. En beter nog, hoe ze rendement op kunnen leveren. Dit doen we niet alleen door het ontwikkelen van een digitale strategische richting, maar ook door de implementatie elke stap te begeleiden.
Little Red Flame werd opgericht door Senior Marketeer, Brent Renniers in 2018. Na voor verschillende (inter)nationale merken te hebben gewerkt, erkende Brent de behoefte aan gemakkelijke toegang tot ondersteuning van digital- en social media marketing. Omdat het medialandschap snel verandert, groeide de behoefte aan additionele deskundige marketing. De "flexible schil met experts", daar geloven wij heilig in. Want vooral in het digitale domein vinden bedrijven het moeilijk om bij te blijven.
"Wij maken uw Digital Media- en Social Media Marketing overzichtelijk en rendabel."
Dit is waar Little Red Flame een verschil maakt. Wij zijn een multidisciplinair bureau met veel ervaring met het digitaliseren van een bedrijf en het doorontwikkelen van marketinginspanningen.